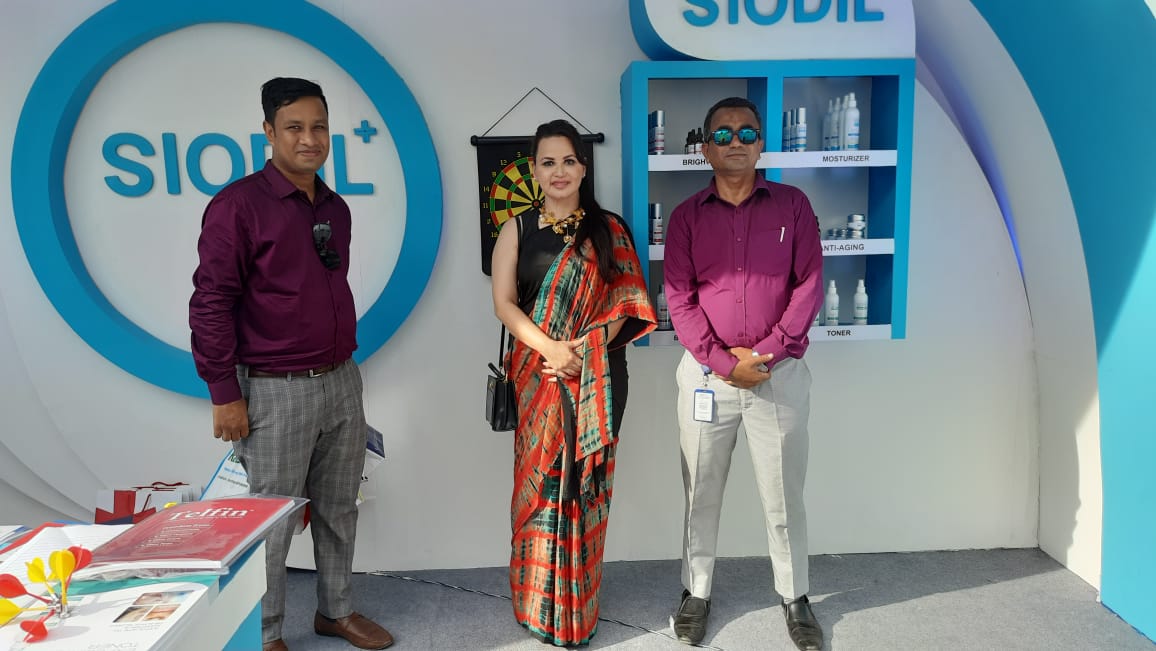 The remarkable progress of medical science has resulted in a notable transition of consumer taste and preference worldwide. Aesthetic dermatology; the treatment of skin, hair and body, consequently, has also benefitted from the growing interest and has been the focal point of attention among skincare aficionados.
Following suit with the global prevalence, Aesthetic Dermatology Society of Bangladesh (ADSB), a part of SAARC Association of Aesthetic Dermatology, organized a two-day long conference, exhibition & workshop on 8th-9th October, 2022 at a 5-star hotel in Cox's Bazar.
Entitled as "Aesthetica Bangladesh 2022", the conference was designed around a theme of "Breakthrough to Excellence". The conference was graced by the presence of around two hundred fifty prominent dermatologists of Bangladesh and ten globally recognized Indian dermatologists.
At least twenty different workshops took place covering versatile and popular topics which included:
Basics of Botox
Basics of filler
How to setup aesthetic clinic
Off level use of a neurotoxin
Gummy smile
Challenges of mid and lower face Botox
Bollywood Melasma
Chemical peels in the skin in color
Difficulty in treating facial melanosis
Art and science of CO2 laser
Vaginal rejuvenation & tightening: Monalisa touch
Pico laser in Asian skin
Non-surgical body shaping
What's new in hair transplant
These workshops were conducted by renowned dermatologists of Bangladesh & India including, Dr. Jahanara Ferdous Khan Jhumu, Dr. Sarker Mahbub Ahmed Shamim, Dr. Jasmin Manzoor, Dr. Anil Ganjoo, Dr. Abhishek De etc.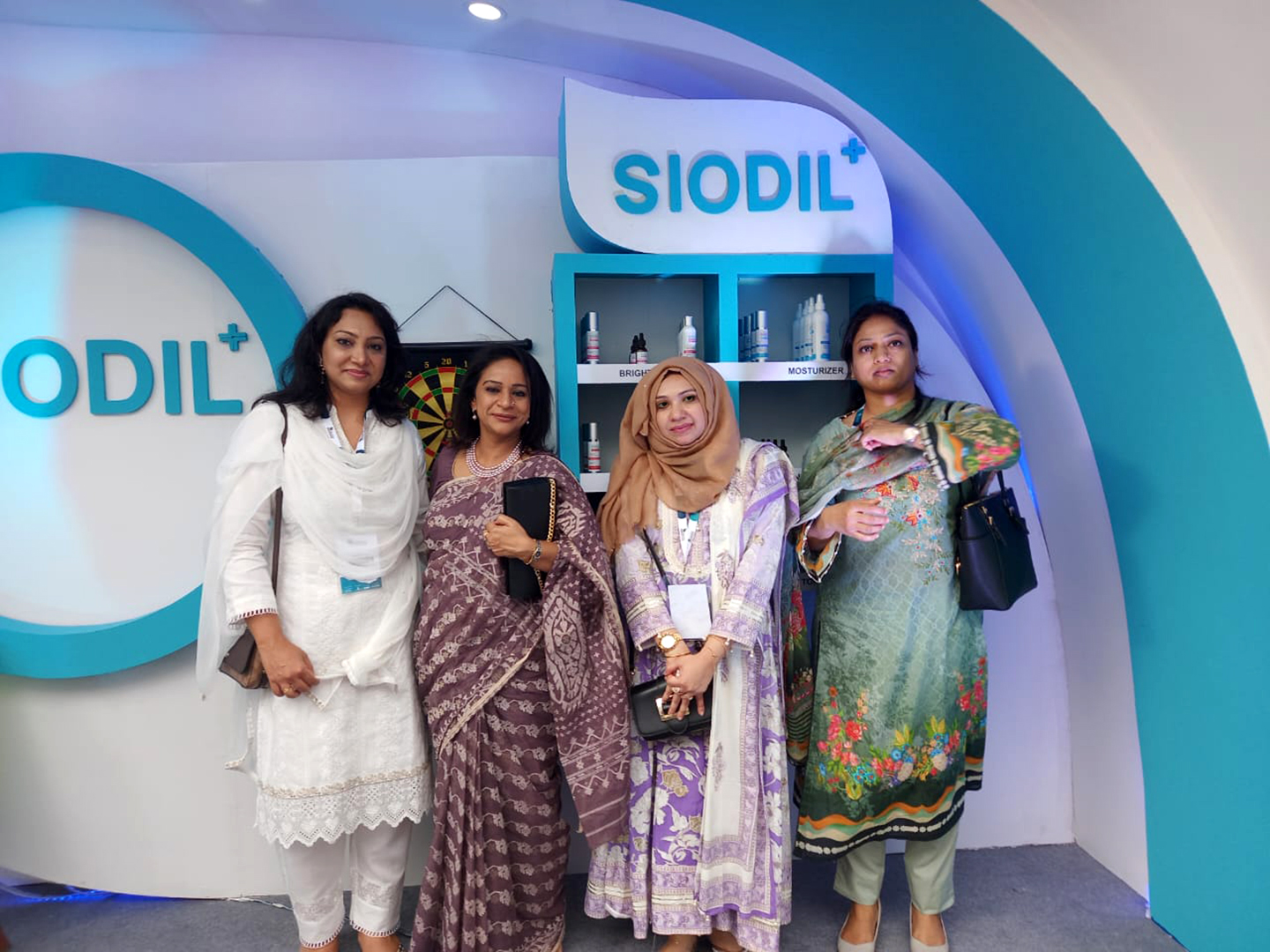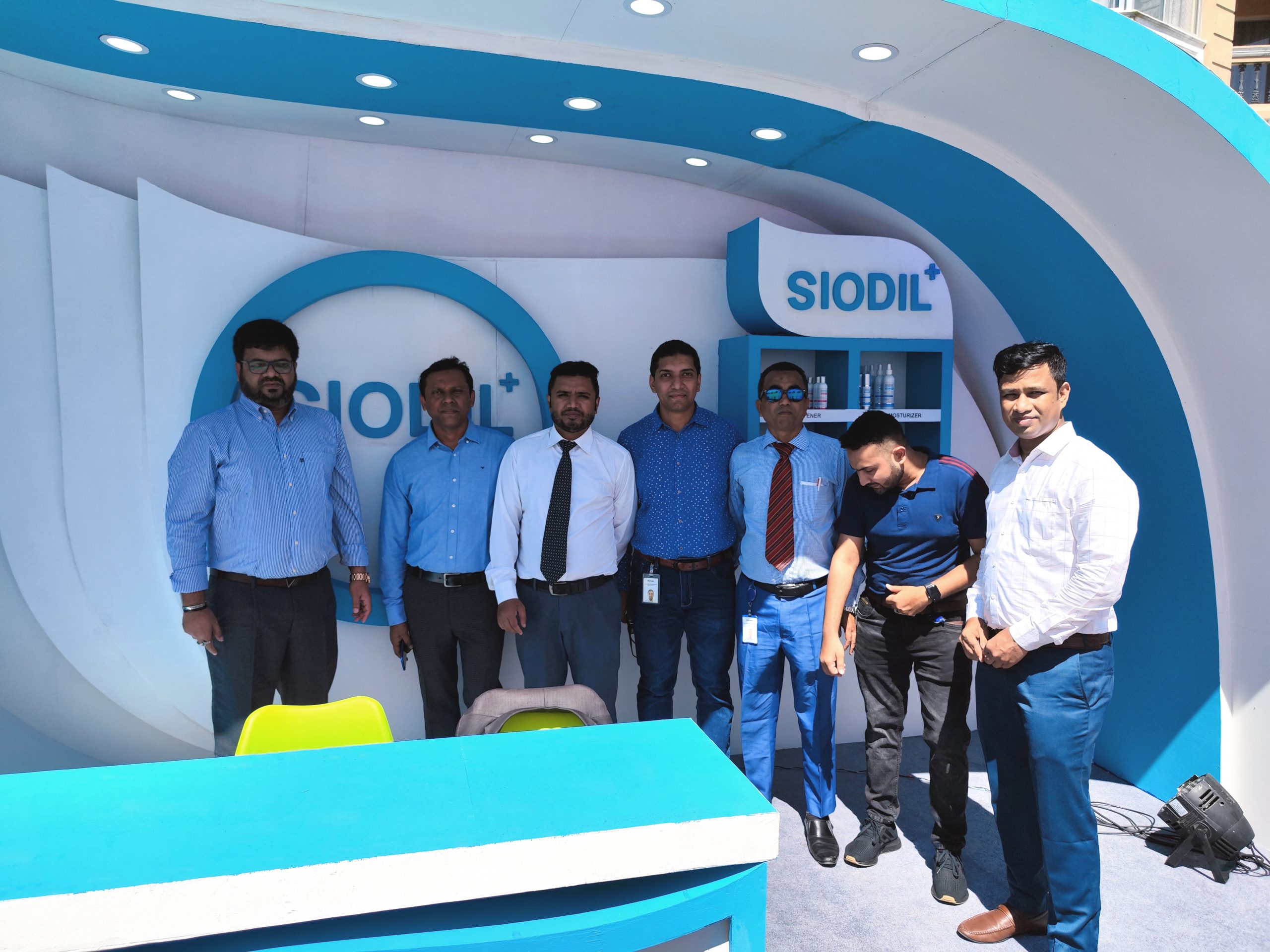 The much awaited "Innovation in cosmeceuticals" session was carried out by Dr. Sharmina Huq where she showcased the prominent American skincare brand SIODIL.
Siodil is a highly acclaimed global skincare brand specially formulated for the treatment of early aging, acne, dullness, dryness, and sensitive skin concerns. Bolstered with a lineup starting from shampoos to cleansers, serums, toners and more, Siodil has taken the global aesthetic dermatology sector by storm.
Prior to its release in the global market, the brand underwent in depth research and development in countries including Korea, Canada and the United States. From research to post production, intensive care has been taken to ensure that the sophisticated products are delivered to the consumers in perfect condition.
Siodil, a collaboration involving Gronberg Laboratories LLC, USA and Remark LLC, USA, managed to draw positive attention from the visitors with its staggering presence in "Aesthetica Bangladesh 2022". Remark HB Limited, the affiliated partner of Remark LLC in South Asia, conducted live demonstrations on how to use the products in the stall and also organized various entertaining activities for the attendees.
Mr. Shahriar Arifin, who is a veteran business strategist of Bangladesh and also Remark HB Limited's Executive Director and Head of Business, had a briefing session with the dermatologists. "Siodil has an entire line consisting of toner, serum, cream, gel etc. to treat skin problems. I strongly believe consumers will be benefitted from our solutions" he said.
One of the most visionary industrialists of the sub-continent, Mr. Ashraful Ambia, who is also the Managing Director and CEO of Remark HB Limited, stated, "The global success of the SIODIL brand makes us very hopeful about its bright future in this region. Our goal is to add value to mass people by bringing them high-quality products from all over the world to maintain their skin's health and beauty".
The two-day exhibition was also attended by Dr. Anil Ganjoo, President, SAARC AAD, Prof M.U. Kabir Chowdhury, Chief Patron, ADSB, Prof. Dr. AQM Serajul Islam, President, Bangladesh Dermatological Society, Prof. Dr. Samiul Haque, Prof. Dr. Afzalur Karim, Prof Dr. Md. Asifuzzaman, Dr. Jasmin Manzoor, Dr. Rubaiya Ali and Dr. S M Bakhtiar Kamal.
A vibrant quiz session followed the workshop. It was conducted by Dr. Imrose Mohit where three winners were announced and special prizes were handed out by Remark HB Limited.
Alongside dermatologists, around thirty pharmaceuticals, suppliers, and dealers' representatives were present during the event.
Share This News, Choose Your Platform!